It was Dr. Wheeler's desire to help seriously overweight patients that led him to help found the Surgical Weight Loss program at King's Daughters. A Boyd County native, Dr. Wheeler returned to Ashland in 2002 after practicing for a few years in Huntington, W.Va. He says he's honored to be practicing in his hometown.
"Nothing beats being a doctor in the town where you grew up. I love the area, and I love the people here. This is where I want to raise my family, and help as many patients as I can."
Dr. Wheeler treats many diverse patients, from cancer surgery to emergency cases. His main focus is on Surgical Weight Loss cases, and that's where he says he gets the most satisfaction. "To see our patients change their lives – that's the most rewarding thing I see."
Dr. Wheeler received his medical degree from the University of Louisville, Ky., in 1994. He completed his residency at the University of Tennessee – Memphis, in 1999. Dr. Wheeler is board certifed by the American Board of Surgery.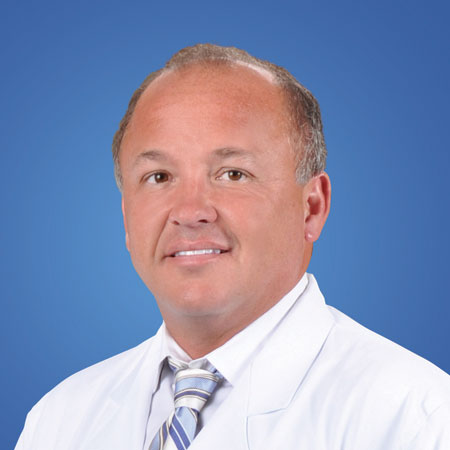 Founder of KDMC Surgical Weight Loss Program
            ASBMS Center of Excellence
            11/2002 – present
Academic Appointment and Education
Marshall University 3/2001-11/2002
            University Physicians and Surgeons
            Assistant Professor
University of Tennessee-Memphis
            General Surgery Residency
            June 1994-June 1999
 
University of Louisville School of Medicine
            Class Rank 13th out of 113  Cum Laude
            August 1990-May 1994
University of Louisville Medical School – Cum Laude
            Selected to Honors Surgery: Honors Grades
            Clinical Honors: Surgery, Medicine, Neurology, Family Practice, Psychiatry
            Pre-Clinical Honors: Pathology, Physiology
            Southern Medical Association Scholarship
American Society of Bariatric and Metabolic Surgery
Center of Excellence
 
Fellow of the American Board of Surgery
 Lap Band Training and Proctoring   2001
            Lap Gastric Bypass Training and Proctoring 2002
            Realize Lap Band Training 2008
ASBMS Advanced Bariatric Course 2003
ASBMS Masters Bariatric Course 2004
Gastric Bypass Revisional Training 2006
Sleeve Gastrectomy Training 2008
            Advanced Laparoscopic Training Course
            Sentinel Lymph Node Biopsy Course
            KCI Would Vac Conference
            Ethicon PPH Hemorroidal Stapler Course
            LAP BAND Gastric Restrictive Procedure for Morbid Obesity
            NOTES Training
            ROSE endoscopic surgery procedure training
SILS Lap Banding Training 2009
SILS Lap Gallbladder Training 2009
Lap Sleeve gastrectomy course 2010
KCI Abthera advance training 2011

NO REFERRAL NEEDED, CALL 606.329.2888
We Would Love to Have You Visit Soon!
Disclaimer: Results are not guaranteed and may vary. 
The best results occur when patients follow surgery with healthy eating patterns and regular exercise.
​​
Hours
M-Th: 8am - 5pm
​F: 8am - 12pm